Employee Attraction & Retention
Manufacturers are experiencing incredible workforce disruptions – Purdue MEP can help!
Through Purdue MEP's vast resources and workplace development experts, our team delivers a hands-on approach to help Indiana manufacturers overcome their employee attraction and retention issues. Our solutions are customized to overcome the specific obstacles you are facing and are designed to produce results with an immediate impact.
Customized to fit YOUR needs.
Purdue MEP brings to the table:
Body of Knowledge - Our staff consists of experts from a wide variety of business and manufacturing sectors and have been providing services to the industry for decades.
Experts in Improvement Methodologies - Our core services focus on improvement methodologies including Six Sigma, Lean, Kaizen, Process Mapping, etc., all of which are proven to be effective tools, among other strategies, in overcoming employee attraction and retention issues.
Employee Attraction & Retention Action Plan (EA&RAP) - Our in-house experts developed a comprehensive action plan to assess current deficiencies and gaps, measure the real cost of employee turnover, and outline problem-solving goals matched with potential solutions.
We can provide you with a tailored solution that fits within your culture, that will be sustainable all while being cost-effective.
Contact us today to schedule your consultation to see which solutions best fit your challenges in the areas that you need most.

Upcoming Employee Attraction & Retention Webinar series.
Join Purdue MEP for a multi-part series on Employee Attraction & Retention Strategies. Our experts are leading FREE hourlong sessions on how to overcome some of the hurdles facing employers today. Struggling to find talent? Even harder to keep them onboard? We know! We work with manufacturers across the state of Indiana, who are all in similar situations. Attracting talent and keeping them as valuable employees is a struggle and it's not all about the wages you pay. There is much more involved. Let's explore it together.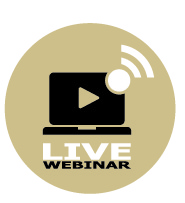 Check back soon for additional webinar episodes.
What's Culture Got To Do With It?
May 9th, 11 am - 12 pm
Click here to view a post-session interview with Jeremiah Sinks.
People Are Working. But Are They Working For YOU?
June 1st, 11 am - 12 pm
Click here to register.
Why Connection In The Workplace Matters.
June 24th, 11 am - 12 pm
Click here to register.
What Is The True Cost Of Your Employee Turnover?
July 13th, 11 am - 12 pm
Click here to register.
Additional Webinar Topics Coming SOON!
Contact

Jeremiah Sinks

Senior Services Manager, Leadership Development