Technology-Driven Market Intelligence
Real-World Market Insights for New Technology-Based Products and Markets
Technology-Driven Market Intelligence (TDMI) is a Manufacturing Extension Partnership (MEP) growth service that provides a systematic and comprehensive approach to technology focused market intelligence. Specifically, TDMI identifies the benefits and the market impacts related to your company's technology-based asset (e.g., idea, product, process, capability) and provides the customized actionable intelligence you need.
Unlike traditional market research, TDMI directly considers the technical and market viability of your asset and characterizes the associated opportunities and barriers. Through a structured process of desk research and expert interviews, TDMI can provide intelligence such as the following:
Identifying and characterizing the markets, trends, valuechains, competition, and companies of most interest and relevance to your company
Detailing prevailing technical performance and user requirements, and assessing how well your asset meets or could meet those requirements
Describing your best options for moving forward with development, partnering, and market entry
Filling in other key knowledge gaps your company may have surrounding regulatory, intellectual property, or competitive issues
This combined market and technical opportunity assessment provides the intelligence you need to make accurate and confident decisions for new technology-driven products and markets.
Technology-Driven Market Intelligence (TDMI) is a component of NIST MEP's Technology Acceleration strategy. Over the past two years, NIST MEP and the regional MEP Centers have been working with RTI International, a leading innovationconsultancy, to develop and provide the TDMI service to small and medium enterprise (SME) manufacturers. TDMI projects developed with SMEs from a broad range of industries have resulted in successful new product and market diversification efforts.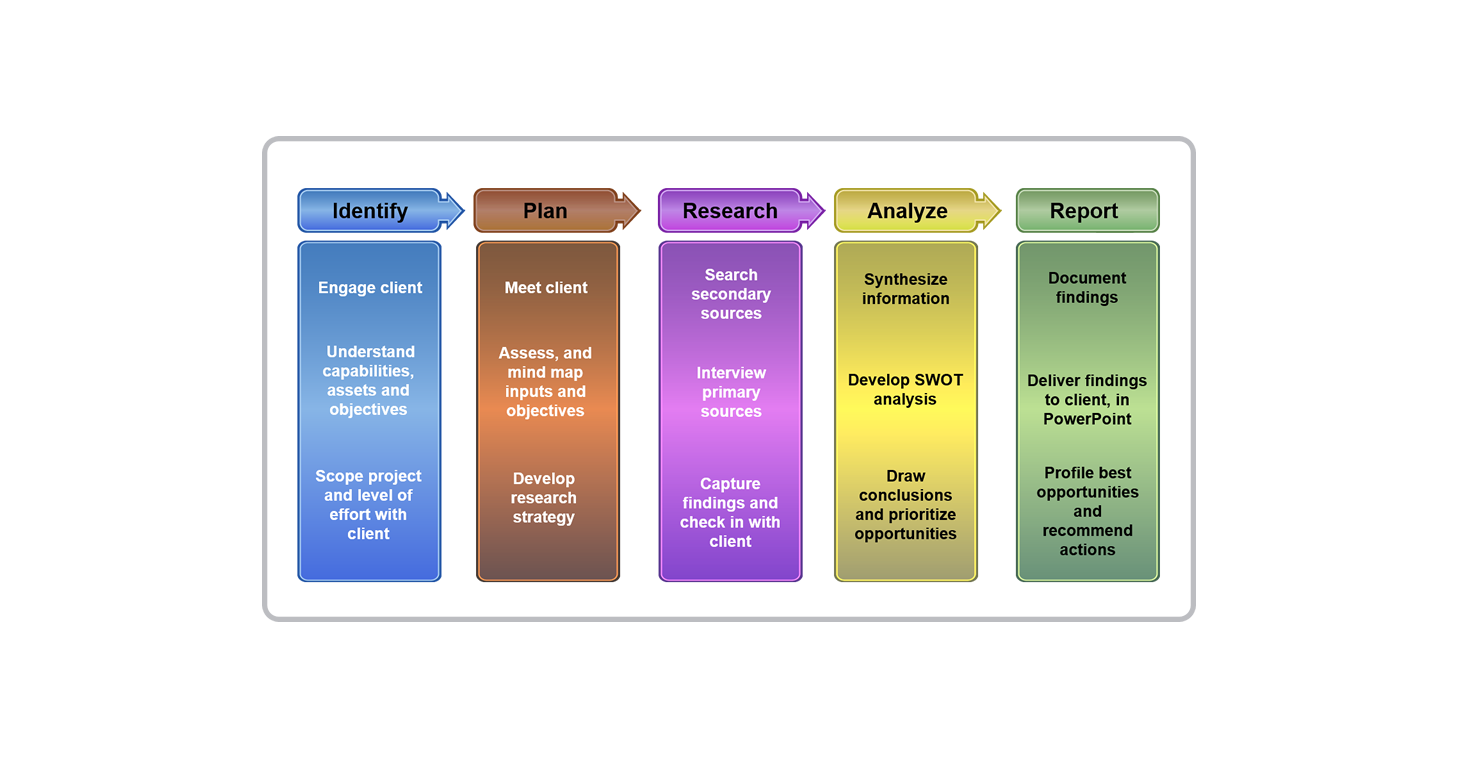 Contact

Robert Goosen, MBA

Associate Director - Engineering and Technology Services
Contact Us