Training to Address Recurring Management Challenges
Purdue MEP can help first-time managers and experienced supervisors establish the communication and management skills needed to direct the performance of individuals and teams. Our Leadership Solutions training series addresses the recurring management challenges that every leader confronts on a daily basis. These half-day workshops can be offered onsite or as public workshops.
Leadership Offerings include:
Creating Self Awareness - CAPS Study
Self-awareness is essential to one's personal and interpersonal functioning and in understanding other people. Discover your preferred learning style, explore individual learning differences and gain strategies to work more effectively with others.
Delegation: Using Time and Resources Effectively
This session introduces the delegation process and participants will evaluate what can and cannot be delegated through the use of case studies.
Effective Communication
This workshop will explore the reason why communication efforts fail and then discover techniques to help improve your communication personal communication skills.
Effective Motivation: A Key Component for Effective Leadership
Learn how to assess individual attitudes and understand motivation, as well as attitude adjustment techniques for creating productive work environments.
Emotional Intelligence
Leaders need self-awareness, self-discipline, motivation, social competence and empathy, but our society isn't developing people with these competencies. Explore the importance of using emotional intelligence for creating a stronger leadership model.
Five Dysfunctions of a Team
Given the challenges facing organizations today, teamwork remains the one sustainable competitive advantage that has been largely misunderstood and untapped. Building an effective, cohesive team is extremely hard; the old adage that "not one of us is as smart as all of us" takes on new proportions. By overcoming the five dysfunctions outlined in Patrick Lencioni's "Five Dysfunctions of a Team", greater productivity and enhanced organizational performance is possible. 
Leadership Dynamics
Excellent leadership is essential to the organization's survival. Developing leadership for any organization requires an understanding of the basic principles of leadership and the practices and structures that enable others to learn to lead. Today's workforce is changing and requires a new leadership focus. There are many leadership styles, but which one will work best in your organization with your new workforce? Proper leadership will bring encouragement, empowerment, and renewed vitality to your organization.
Leadership is an Attitude
Discover the importance of a positive relationship between a leader and a positive attitude in the workplace. Participants will assess their individual attitudes and learn six quick techniques for attitude adjustment (if necessary).
Making Customers Raving Fans
Learn strategies for building customer relationships, developing trust and creating value for the customer, as well as how to generate plans of action to deliver customer service and develop customer relationships.
Managing Across Generations: Examining Generational Differences
Explore the general perceived differences between the employees from the different generations in communication, workplace improvement and employee effectiveness.
Managing Conflict and Counseling
Managing conflict within the organization is central to the leader's ability to have the trust and respect of the employees. This session will explore various conflict management techniques and the skills that generate peak performance from your people.
Managing Organizational Change
A challenge for all organizations is how to initiate and sustain change. In today's contemporary business environment organizational change is the responsibility of everyone and the need for change is critical. This class will enable participants to identify and develop a skill set that can be used to facilitate necessary change at all levels of the organization.
Managing Performance and Coaching Job Skills
This seminar will help you master the skills that ensure peak performance and maximize goal achievement from your people. You will also learn how to master the coaching skills that ensure peak job performance and maximize goal achievement from your people.
Problem Solving and Decision Making
This experiential based workshop will help you understand the decision making process.
Responding to Complaints
This session will provide the tools necessary for supervisors to approach complaints in a way that is supportive of employee and team goals. It will also explore various conflict management techniques and the skills that generate peak performance and goal achievement from your people.

Situational Leadership
Successful leaders are those that learn to adopt their leadership behavior to meet the needs of their followers and the particular situation. This session will explore that relationship.
Teams and Team Building: Improving Group Dynamics
Learn to identify and develop the knowledge and skills required to build and lead teams effectively. Participants will discover the difference between work groups and work teams and discover ways to create synergy.
Time Management and Goal Setting
Feel burned out? Doesn't seem to be enough time in a day? Doing more with less? This seminar will help you explore time management techniques to put you back in control of your job and your life. This interactive session will help you build strategies to set goals and priorities while maximizing time management opportunities. Learn how to accomplish more without enjoying it less.
Understanding Leadership Essentials to Grow Leaders
This workshop builds on the foundation for knowing one's self as a leader and helping your leaders align team members with your organization's strategic objectives.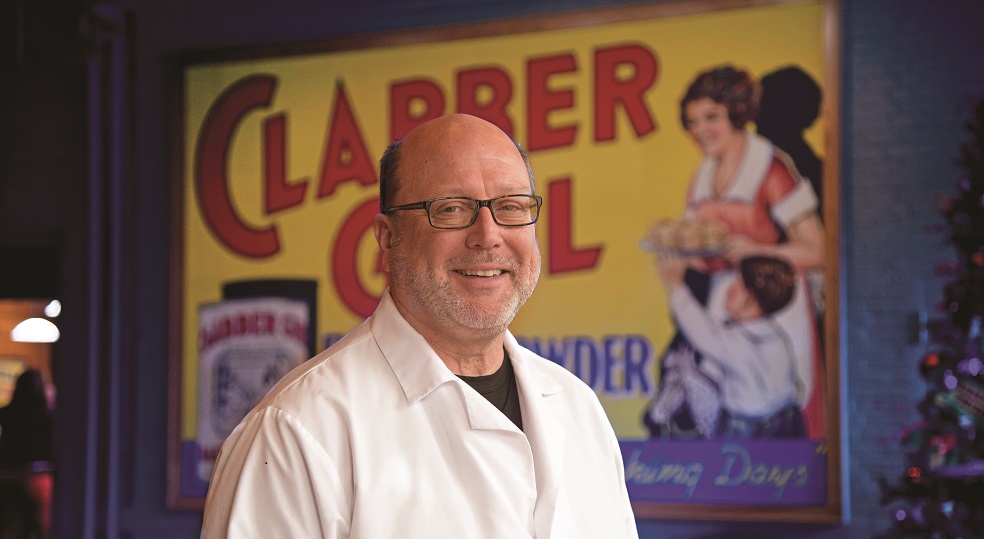 Gary Morris, President/COO, Clabber Girl 
Click here to read the Clabber Girl success story 
The program has allowed us to create an atmosphere that fosters teamwork and empowers employees to take ownership for their projects that have optimized production flow and reduced inefficiencies. Management and even office staff have gained insightful leadership experiences and buy-in of the lean concept. Our collaboration with Purdue has allowed us to move forward with our strategic vision and to always strive for continuous improvement.
Contact

Contact Us