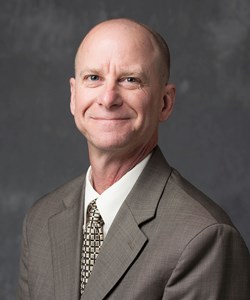 Joseph McMurry
Senior Advisor, Workforce Partnerships
317-275-6810
765-426-7382
Responsibilities:
Joe serves as the Senior Advisor for Workforce Partnerships at Purdue MEP. In this role, Joe is responsible for the management and continued development of MEP's workforce initiatives. With a focus on connecting the manufacturing sector to training and funding sources, Joe advises industry partners on the availability of manufacturing training programs that will either upskill incumbent staff or provide a pipeline of employees with fundamental manufacturing skills. His primary responsibility is to leverage Purdue MEP's extensive technical strengths and training capabilities for the purpose of developing Indiana's workforce and favorably positioning our state's manufacturing sector.
Joe is uniquely positioned for this role due to his extensive manufacturing knowledge and experience crafting and delivering Purdue MEP's leadership development programs, including the Leadership Skills for Success workforce initiative.  
Joe also launched Purdue MEP's Peer Groups and ExporTech™, a national export assistance program that helps companies enter or expand in global markets. 
Background:
Joe has held several executive positions overseeing all aspects of business, including operations/manufacturing, engineering, hardware and software development, quality assurance, project management, purchasing, material control and distribution, organizational development and human resources, sales and marketing, contract negotiation and accounting.
Joe also has taught undergraduate courses in organizational leadership and industrial technology at Purdue University for both traditional and nontraditional students.
Joe has a Master's in Business Administration from Indiana Wesleyan University, in Marion, IN, and a Bachelor of Science in General Management from Purdue University, Krannert School of Management, in West Lafayette, IN.
Skills & Expertise:
Global Indy Council Member
IN District Export Council 
Outstanding Lecturer
Project Management 
Leadership 
Manufacturing 
Exporting 
Facilitation 
Engineering
Product Development 
Quality Assurance 
Purchasing
Distribution 
Organizational Development
Human Resources
Sales and Marketing 
Contract Negotiations
Accounting