INDIANAPOLIS, –
Regardless of the organization, it is inevitable that employee performance issues will arise. Addressing these issues can be tricky because leaders want to provide an environment that encourages learning and provides opportunities for growth, but one that also addresses performance issues. When looking at employee performance, leaders should also look to themselves to ensure the environment allows employees to thrive.
There are four questions to ask when addressing an employee performance issue:
Have I given them the tools?
Have I given them the training?
Have I given them the responsibility and authority to do their job?
Have I gotten out of the way and actually let them do their job?
If supervisors would ask themselves these questions when addressing an employee performance issue, and answer them honestly, at least one [if not more] would most likely be no.
What does this mean?
Give employees working tools. This includes, not only physical tools (i.e. pneumatic wrenches), but also virtual tools (i.e. software that is current and setup up properly). Many times

,

companies provide tools that are not up-to-date and/or maintained properly. Fix the process by allocating and maintaining the "tools" used by employees. In addition, organize workstations in such a way that is conducive to efficient work (such as 5S).
Training is not, "watch Joe for a couple of days, or a few hours, and you will be good." This is not effective training! Fix the training process to provide your employees with proper training that encompasses technical training and positive work habits.
A difficult role for an employee is being held responsible for the output of the job, but having no authority to take action or truly affect change. Holding employees responsible (some say accountable) yet making them get "approval" before doing anything of significance (i.e. giving them authority) does not Fix the authorization process and organizational structure to allow employees to make the changes they know are needed.
Micromanagement is unproductive at best and untenable at worst. Answering YES to the first three (3) questions is useless if you do not get out of the way and let them do their job. Fix the process of delegation--which opens the possibility of the next level up asking the same questions.
In advanced manufacturing, companies have done a good job of focusing on continuously improving manufacturing processes.  However, there has not been an equal effort to focus on continuously improving management processes.  Considering the questions above is one step towards that goal.
Purdue Manufacturing Extension Partnership (MEP) can help everyone from first-time managers to experienced supervisors establish the communication and management skills needed to direct the performance of individuals and teams. Our Leadership Solutions training series addresses the recurring management challenges that every leader confronts on a daily basis. To learn more about Purdue MEP's Leadership Offerings, please review our website at http://mep.purdue.edu/services/leadership-development/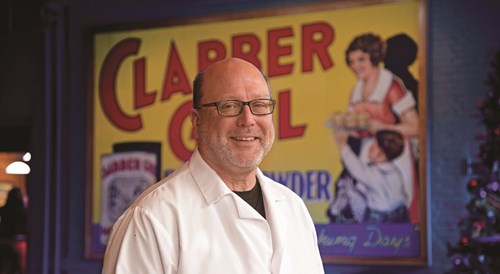 "The program has allowed us to create an atmosphere that fosters teamwork and empowers employees to take ownership for their projects that have optimized production flow and reduced inefficiencies. Management and even office staff have gained insightful leadership experiences and buy-in of the lean concept. Our collaboration with Purdue has allowed us to move forward with our strategic vision and to always strive for continuous improvement." Gary Morris, President/COO Clabber Girl
To discuss Leadership solutions for your company, please contact Joe at 317-348-1791.
Writer: Joseph McMurry, 317-275-6810, jmcmurry@purdue.edu