Monday, September 19 2022
Benefits of Deploying Wearable Technology in Manufacturing Operations
CARMEL, –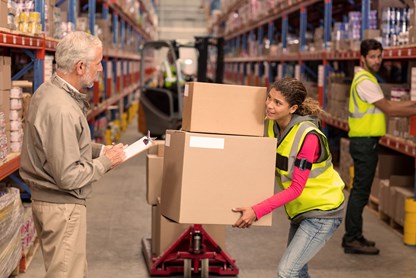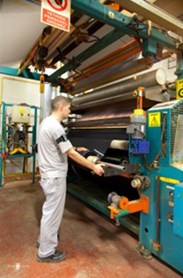 As the consumer electronics world continues to evolve, smaller, faster, and more accurate sensors are becoming readily available and adaptable to a wide array of devices. These technological advancements are finding a valuable home in the manufacturing industry for companies looking to maintain an efficient, healthy, and adequately protected workforce.
Make Informed Decisions Based on Real-World Data
Environmental, Health, & Safety (EHS) personnel often struggle with ergonomics assessments, evaluations of personal protective equipment (PPE) requirements, as well as accident and injury avoidance efforts. This is most often due to the plethora of operations, departments, and required skill sets within a single organization, as well as the rapidly changing environment found within manufacturing facilities. Companies such as MākuSafe, have created wearable devices that are able to detect, capture, and communicate real-world data to EHS managers, enabling them to make more informed and effective decisions.
Impact Workplace Safety
Sensors in wearable devices record information pertaining to ambient noise levels, temperature, humidity, lighting, air pressure, and some aspects of air quality. This real-world captured information provides valuable data that can be used in proper PPE selection requirements, to ensure that employees are not susceptible to dangerous exposure limits.
Wearable sensors can also capture motion information surrounding an employee's typical daily activities by monitoring accelerometers within the device. By monitoring motion, EHS advisors are able to look at data-driven, event-spurred information to detect instances of possible repetitive motion injuries, continued high-impact motion injuries, or accidents related to slips, trips, and falls of employees on the work floor.
Enhance Employee Communication
Alongside safety concerns are those of immediate and accurate communication as well as employee locating features, to keep operations running smoothly. In conjunction with the safety sensors, wearable devices can capture, record, and transcribe voice memos from production employees, as well as report on employee locations throughout the day, without acting as a tracking device. Voice recordings are captured only when the employee wishes to send a message to a predetermined supervisor or shop floor coordinator, eliminating the feeling of being listened to while working. Location recording can be captured in the event of a slip, trip, or fall detection, allowing immediate help to arrive.
Implement Wearable Sensors in Your Operations
Interested in how wearable sensors can be implemented in your operations? Please reach out to the Purdue Manufacturing Extension Partnership (MEP) and schedule a time to visit our Digital Manufacturing Technology Center (DMTC) located in Carmel, Indiana. We would be happy to discuss your needs and determine if such devices can help in your day-to-day operations. Contact us at dmtc@purdue.edu.
Enjoyed this article? Sign up for the DTMC newsletter here and stay up-to-date on the latest trends in manufacturing technologies.