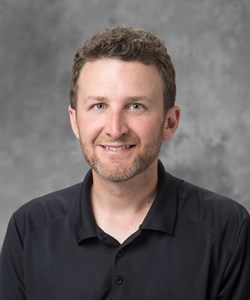 Kyle Squillace,
Technology Acceleration Specialist
317-275-6810
317-275-6810
Responsibilities:
Kyle is responsible for developing and leading our Technology Acceleration practice to assist manufacturers in incorporating advanced manufacturing capabilities into their operations. He delivers a portfolio of digital manufacturing training and consulting services in areas such as collaborative robotics, additive manufacturing/3D printing, Internet of Things, and CAD/CAM systems.
Background:
Kyle has 14 years of experience working in manufacturing environments including automotive supply chain, consumer product, and rapid prototyping facilities. His past positions include: Quality Engineer, Manufacturing Engineer, Project Manager, and Operations Manager. While at Impressive Prototypes, he led expansion efforts in on-boarding additional additive manufacturing equipment while training personnel in other areas including CNC Milling and Laser Cutting.
Skills & Expertise:
Project Management
Problem Solving
Business Development
Lean Manufacturing
CNC Milling
Laser Cutting
Additive Manufacturing/3DP
CAD/CAM Software