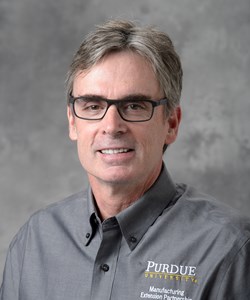 Timothy McCarthy,
Advanced Manufacturing Consultant
317-275-6810
317-275-6810
Responsibilities:
Timothy instructs Lean Six Sigma Green Belt and Black Belt courses. 
Background:
Timothy is an Organic Chemist with a Masters Degree from the University of Montana. Timothy worked for Eli Lilly for 30 years in a multitude of roles. In his most recent role, Timothy was a certified Master Black Belt in support of Discovery Research. He taught and coached over 300 belts and business leaders in Lean and Six Sigma methodology.
Skills & Expertise:
​​Organic Chemistry
Chemical Process Research and Development
Statistical Process Control and Management
Six Sigma methodology
DMAIC, DMADV
TRIZ
Toyota Kata
Flawless Consulting
Lean methodology
Lean coaching
Lean leadership