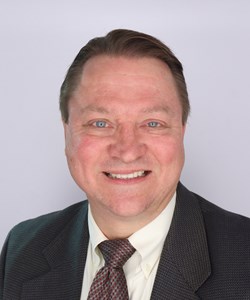 Tim McDonnell
Supply Chain Services Specialist
317-275-6810
931-980-0218
Responsibilities:
As Supply Chain Services Specialist, Tim delivers training and consulting services to Purdue MEP clients that drive supply chain excellence using proven supply chain methodologies to achieve maximum business impact. He develops and refines current supply chain learning modules and training materials for the Center. Tim also serves as the Center's resource for the NIST MEP Supplier Scouting Program. In this role, he helps Indiana manufacturers develop and expand their supplier networks, connect to new opportunities, and ultimately strengthen their supply chains.
Background:
Tim joined the Purdue MEP following over 30 years of manufacturing and supply chain leadership experience with General Dynamics, Ford Motor, Trane Company, Ingersoll-Rand, and Allegion.  
He began his career as a process engineer in the defense industry. Over the years, he held a number of operations and supply chain roles including leading operations capacity planning, designing supply chain and material replenishment footprints, creating a supply chain analytics team, developing supply chain programs such as supplier performance scorecards and supply chain risk management processes, and leading strategic sourcing teams. 
Most recently, Tim was the Vice President of Global Supply Management at Allegion. He led the team developing strategies and implementing structured processes to improve supply performance, mitigate supply risk, and build supplier partnerships. He expanded, re-designed, and coached his team to build a resilient global supply chain. 
Tim holds a BSE in Industrial & Operations Engineering from the University of Michigan and an MBA from the Ross School of Business, University of Michigan.
Skills & Expertise:
Global Procurement / Supply Chain Management
Supply Chain Design / Risk Management
Strategic Sourcing
Supplier Negotiations
Supply Chain Analytics
Organizational Team Design
Talent Development and Coaching
M&A Due Diligence and Deployment
ESG Strategy and Deployment
Sales and Operational Planning
Lean Material Flow
Inventory Management
Project Management
Operational Capacity Planning
Six Sigma Green Belt Certified