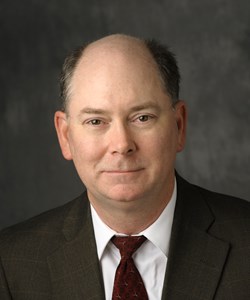 Ted W. Boehm
Advanced Manufacturing Consultant
317-275-6810
Responsibilities:
Ted's areas of expertise include quality management systems, energy management systems, environmental management systems, occupational health & safety management systems, Lean manufacturing, Six Sigma, and sustainable manufacturing. Now in his fourteenth year of consulting, Ted has assisted over 200 companies in attaining significant operational improvements, cost reductions, and management system registrations (including ISO9001, IATF16949, AS9100, ISO13485, TL9000, ISO14001, ISO45001, and ISO50001). He has Lead Auditor Certificates for ISO 9001:2015, IATF16949:2016, AS 9100D, ISO14001:2015, ISO45001:2018 and ISO50001, as well as Exemplar Global Lead Auditor Certifications for Quality Management Systems, Environmental Management Systems, ISO45001 Occupational Health and Safety Management Systems, and ISO 50001 Energy Management Systems.
Background:
Ted has over 40 years of experience in engineering, manufacturing, operations, and quality management. Ted's previous experience includes leadership roles in seven different companies in a variety of industries, with a range of positions including Six Sigma Black Belt, Director of Quality, Director of Technology, Operations Manager, and Continuous Improvement Manager.
Ted has a BS in Mechanical Engineering from Purdue University and an MBA from Indiana University. Ted has been awarded five United States patents, as well as numerous associated foreign patents. He is also an SME Certified Green Manufacturing Specialist.
Skills & Expertise:
Management System Consulting, implementation, training, and auditing

Quality (ISO9001, IATF 16949, AS9100, ISO13485, TL9000) (Exemplar Global Certified Lead Auditor)
Environmental (ISO14001) (Exemplar Global Certified Lead Auditor)
Energy (ISO50001) (Exemplar Global Certified Lead Auditor)
Occupational Health & Safety (ISO45001) (Exemplar Global Certified Lead Auditor)
Business Continuity (ISO22301)

Quality Core Tools (APQP, FMEA, Control Plans, SPC, MSA, PPAP)
Six Sigma Black Belt
Lean Manufacturing
Sustainable Manufacturing
Leadership Development