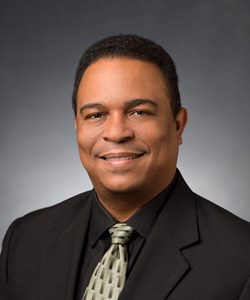 Stalin Encarnación
Workforce Development Specialist
765-494-4661
Responsibilities:
Stalin provides workforce development training and consulting services. He also delivers the Leadership Skills for Success training in both English and Spanish at manufacturing locations across Indiana.
Background:
Stalin is an Electromechanical Engineer with nearly 20 years of expertise. He also spent 10 years at Purdue Research Park where he worked as an engineer, project lead engineer, and research engineer.
He has overseen many aspects of business, including operations and manufacturing, organizational development, engineering, hardware and software development, quality assurance, project management, purchasing, material control, and distribution.
Stalin is currently working on his Master of Science in Engineering degree at Purdue University. He studied LabView CORE I and CORE II at Bloomy Controls, Marlborough, Massachusetts; Controlling Radiated Emissions by Design at D.L.S. Electronic Systems Inc., Wheeling, Illinois; and Uninterruptible Power Supply in Toshiba Corporation, Houston, Texas.
When he is not teaching, Stalin loves to play the bass guitar and create memorable times with his wife, his son, and his daughter.
Skills & Expertise:
Leadership Development
Creative Thinking/Innovation
HR/Workforce Development
New Product Design
R&D Engineering
Engineering Project Management
Engineering Management
Problem-Solving