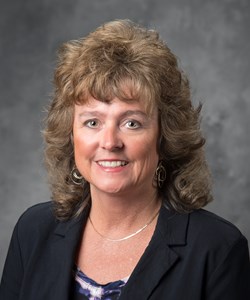 Sharon Ohman
Senior Industry Advisor, Central-East Indiana
765-496-6499
Responsibilities:
Sharon is the Senior Industry Advisory of Central-East Indiana for Purdue Manufacturing Extension Partnership (MEP). She works with organizations throughout the central and eastern regions of the state to provide trusted consultation, coaching/mentoring, training, and technical assistance services. Through the complete offering of Purdue MEP services, Sharon delivers high-value, cost-effective solutions to drive improvement, streamline processes, spur growth, and ultimately increase competitiveness. Sharon is adept at using her past manufacturing background and experience to identify opportunities that uniquely fit each organization's current and future challenges.
Background:
Sharon has 25+ years of manufacturing experience including product engineering, process engineering, quality engineering, program management, and quality management. She previously managed Purdue MEP's Quality Management delivery services where she conducted audits and trainings on a variety of quality offerings including ISO, AS, and IATF.
Sharon has manufacturing experience with small and medium-sized Indiana companies (Trelleborg Automotive and Small Parts Inc.) and experience in various industries (automotive, consumer appliance, and electrical). Sharon holds a Bachelor of Science degree in Mechanical Engineering from Purdue University.
Skills & Expertise: 
Certified Lead Auditor for AS9100D
Certified Lead Auditor for IATF 16949:2016
Certified Lead Auditor for ISO 9001:2015
Certified Lead Auditor for ISO 14001:2015
Proficient in APQP, PPAP, FMEA, MSA, & SPC