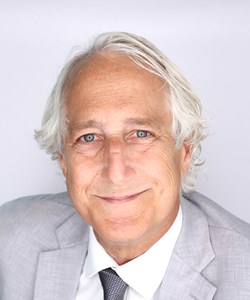 Rob Parsons
Senior Industry Advisor, Southern Indiana
317-362-9563
317-362-9563
Responsibilities:
Rob is the Senior Industry Advisory of Southern Indiana for Purdue Manufacturing Extension Partnership (MEP). He works with organizations throughout the southern portion of the state to provide trusted consultation, coaching/mentoring, training, and technical assistance services. Through the complete offering of Purdue MEP services, Rob delivers high-value, cost-effective solutions to drive improvement, streamline processes, spur growth, and ultimately increase competitiveness. Rob is adept at using his past manufacturing background and consulting experience to identify opportunities that uniquely fit each organization's current and future challenges. He has a passion for helping Indiana companies succeed.
Background:
Rob has over 25 years of manufacturing experience serving most recently as a Vice President of Operations and Technology for FR International. In addition to senior management, Rob has also served in process improvement, industrial engineering, quality, and performance management roles. He also has an extensive consulting and training/instructional design background.
With a varied background in manufacturing processes, Rob has expertise in the metal and metal working industry in addition to serving in transportation/freight and warehousing. He also has experience in the energy/natural gas and electricity, chemicals and plastics, and electronics industries.
Rob earned a B.S. Industrial Management (with Industrial Engineering) from Purdue University and an M.S. (Applied Statistics) from Purdue University. 
Skills & Expertise: 
Process Improvement
Operations Management
Creative Thinking/Innovation
Quality Management/Quality Engineering
HR/Organization Development
Leadership
Coaching and Development
Training and Facilitation
IT/ERP Systems
SharePoint/ECM
Workflow
Industrial Engineering
Applied Statistics