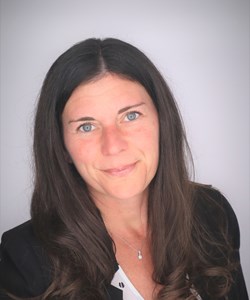 Ranae Stewart
Interim Executive Director
317-709-0723
Responsibilities:
Ranae is responsible for all Center administrative functions, including operations, events, marketing, finance, grant oversight, sales support, and purchasing. She handles the development and management of Purdue MEP's partnerships, as well as outreach efforts to engage and educate organizations throughout the state on the mission of MEP. She holds responsibility for overseeing the Center's workforce development initiatives. This includes the launch of the organization's Manufacturing Skills for Success program, which has trained over 1,500 individuals since 2018.
Ranae handles legislative relations for Purdue MEP through participation in the ASMC's annual Hill Day, as well as in-district activities with Indiana's congressional delegation.
Ranae is an active member of the MEP National Network, serving on the Board of the Foundation for Manufacturing Excellence. She is a frequent speaker at MEP events, and currently serves on the Best Practices Conference Committee. 
Background:
Ranae has over 20 years of experience in the areas of marketing and business development, previously serving as a Business Development Director for a large regional law firm. In that role, she was responsible for directing and executing marketing activities to connect the firm to businesses in Indiana and the surrounding region. Prior to the law firm, Ranae gained traditional marketing experience at a full-service marketing agency focused on promotion, lead development, branding and communications for small to medium-sized manufacturers.
Ranae is a graduate of Purdue University, earning a Bachelor of Science degree with distinction in Management in 2001. She has completed the NIST MEP Emerging Leaders program, as well as Leadership Indianapolis' Opportunity Indianapolis.
In a civic capacity, she serves as a board member for the following organizations:
Indiana Small Business Development Corporation
Foundation for Manufacturing Excellence
Children's Cardiomyopathy Foundation
Indy Premier Soccer Club
Skills & Expertise:
Advertising
Advocacy
Branding
Board Oversight
Business Development
Communications
Market Research
Marketing Strategy
Partnership Management
Public Relations
Strategic Planning