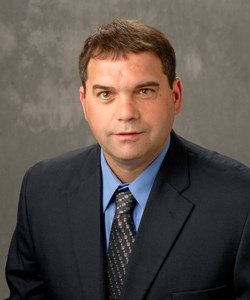 Mike Hensley
Advanced Manufacturing Consultant
317-275-6810
Responsibilities:
Mike provides Lean, Quality, and Six Sigma training in public workshops as well as onsite at manufacturing locations across Indiana.
Background:
Mike has 25 years of experience in advanced manufacturing environments including international experience in Mexico and Canada. His background includes Quality System Development, Electrical Engineering, Mechanical Engineering, and Continuous Improvement training and implementation. He has also trained lean manufacturing team members, practitioners, and champions for companies with Purdue University throughout the state of Indiana.
Some of Mike's past roles include: Plant Manager at OJI Intertech Inc., Continuous Improvement Manager at Paragon Medical Inc., Divisional Manager/Six Sigma MBB/Champion/BB at LEAR Corp., and International Technical Adviser at Breed Technologies Inc.
Mike has earned degrees of: M.B.A. Finance M&A from St. Francis, B.S. M.E.T. from Purdue University and an A.S. E.E.T./Robotics from Vincennes University. Michael is a trained and certified Master Black Belt and Lean implementer. He earned his Master Black Belt from Purdue MEP. 
Skills & Expertise: 
Six Sigma Certified Master Black Belt
Lean Training
Electrical Systems and Motor Controls
GD&T
Leadership and Conflict Resolution