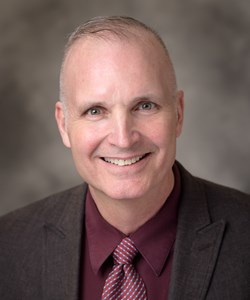 Michael Wiseman
Advanced Manufacturing Consultant
317-275-6810
Responsibilities: 
Mike has been a consultant working alongside the Purdue MEP staff since May 2016. Initially, the plan was to use Mike's skills to help teach lean principles to manufacturing plants in Indiana, much like he did since 2008 for multiple Tier I auto suppliers before taking an early retirement from Honda in November 2015. But along the way, the Skills for Success classes began gaining traction, and Mike found the quality of the instructional materials and the interaction with the students, to be equally rewarding.
Background:
Mike spent 18 years at Honda, including 4 years in Japan at Honda R&D as a liaison, where he caught a glimpse of what processes are needed to bring a new model to market in a timely manner.  He then spent his last 7 years as a Process Engineer and in this role, traveled frequently to Honda Tier I facilities to coach and mentor the principles of Lean manufacturing.
In 2012 and 2013, Mike obtained his Master of Business in Operational Excellence (a Lean Six Sigma Black Belt degree) from Ohio State's Fisher College of Business.  This was pursued by Mike because he not only wanted to be better equipped in reaching out to Honda suppliers, but he also saw the link between good processes and strong teams.  From his experience in the Army and the subsequent pursuit of what it means to lead well, Mike saw the principles of Lean reinforcing the goals of leadership by ensuring people had the right 'tools' to be successful.
Mike's strengths are in developing leaders, who in turn build strong teams, and in applying the principles of Lean (primarily standard work, visual management, and leader standard work) to any process, be that in a manufacturing, clinical, or back-office environment.  'Success' is when people come to work each day with anticipation, leave each day with a sense of satisfaction, and the output of exceptional goods/services is what attracts and retains loyal customers.
Skills & Expertise: 
Developing Leaders
Developing Strong Teams
Lean Principles