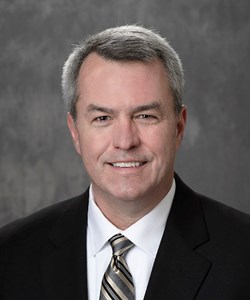 Michael Dees
Director, Manufacturing Services
502-594-4056
Responsibilities:
As the Director of Manufacturing Services, Michael is responsible for Purdue MEP's manufacturing services including the delivery of training and consulting offerings, new product development, quality systems, the Center's performance measures, and related data management systems.
Background:
Michael has more than 25 years of manufacturing, engineering, supply chain, and operations experience with large public and small private manufacturers. He has held several positions within the automotive, personal products, specialty food & feed chemicals, industrial equipment, and building materials industries.
Michael has worked as an industrial engineer and production supervisor, managed full operations for single plants and multiple sites throughout the U.S., led international manufacturing and distribution facilities, and served on senior executive leadership teams. Previously, he was corporate vice president of operations for a large, building materials company with 21 manufacturing and distribution branches nationwide.
In addition to the operations leadership background, Michael is trained and certified in Lean Six Sigma. He has served as project leader, project champion, and executive sponsor for multiple continuous improvement and operational excellence projects. Michael graduated with distinction from Purdue University with a Bachelor of Science degree in Industrial Management and earned a Master of Business Administration degree from Xavier University. 
Prior to his role as Director of Manufacturing Services, Michael was a Senior Industry Advisor for Purdue MEP, focusing his efforts on developing relationships with manufacturers in southern Indiana to provide consultation, training, and technical assistance services.
Skills & Expertise:
Operations Leadership

Manufacturing Management

Engineering Management

Supply Chain Optimization

Operational Excellence

Lean Manufacturing

Six Sigma

Quality Systems

Strategic Planning and Execution

Project Management

Problem Solving

Change Management

Technical Support

Talent Management

Coaching and Development