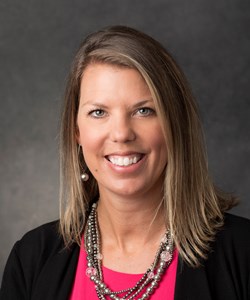 Julie Warner,
Marketing and Client Development Manager
765-496-1200
Responsibilities:
Julie is responsible for the coordination and execution of marketing efforts and sales support to ensure the growth and expansion of Purdue MEP. She oversees all branding, communications, marketing materials and newsletters in addition to the organization's online presence to raise awareness of services offered and upcoming workshops.
Background:
Julie has over 15 years of experience in the area of marketing and creative development while assisting business development / sales teams, having previously served as Marketing Manager for a large construction management firm in Indianapolis. She earned her Bachelor of Arts degree from Purdue University.
Skills & Expertise: 
Brand Management
Campaign Roll-Out
Communications
Content Creation
Creative Writing
Design
Event Planning
Marketing
Project Management
Social Media
Website Management