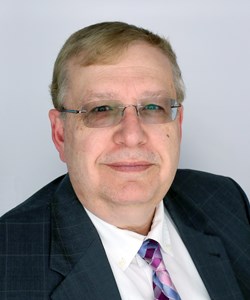 John Drach
Technical Assistance Program, Manager
440-591-9580
440-591-9580
Responsibilities:
John is the Technical Assistance Program (TAP) Manager for Purdue MEP. He works to provide high-value solutions to increase profitability for Indiana businesses and to improve the productivity of the state and local government.
The TAP program utilizes Purdue University faculty, students, and staff. John is responsible for the TAP40 program, also known as Faculty Assistance Projects. Up to 40 hours a year of federally funded assistance is available from faculty to qualifying businesses throughout the state of Indiana. This assistance is to address an acute need with a discrete solution. The need may be to determine what to fix, how to fix it, where to start, or where to go. TAP40 solutions may take the form of guidance, analysis, or validation.
Background:
John has more than 30 years of manufacturing, engineering, supply chain, and operations experience with large, medium, and small manufacturers. His background includes expertise in the automotive, HVAC, consumer goods, chemical, oil, plastics, and healthcare industries. John started his career as a classic industrial engineer, working his way up to managing multiple plant operations. More recently, John has been working in global Sales, Inventory, and Operations Planning (SIOP) focusing on improving on-time/in-full deliveries to big-box retailers as well as global customers.
John graduated from Purdue University with a Bachelor of Science degree in Industrial Engineering and earned his Master of Business Administration degree from Oklahoma Christian University. 
Skills & Expertise:
Program/Project Management
Shop Floor Manufacturing Process Engineering
Lean Six Sigma Green Belt
Domestic and International Sourcing – Make/Buy Decisions
Purchasing and Supply Chain Optimization
Operational Cost Reduction Programs
ERP/MRP Implementation and Optimization
Sales, Inventory & Operations Planning (SIOP, S&OP, E2E, IBP)

Capacity and Resource Planning and Scheduling
Global Inventory Management
Safety Stock; Plan For Every Part; Pull Systems; Slow-Moving Inventory
Warehousing, Distribution, and Logistics
Forecasting and Customer Service
Strategic Business Planning

Data Analysis