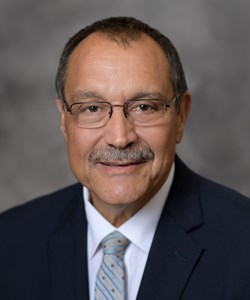 John Catenacci
Advanced Manufacturing Consultant
317-275-6810
Responsibilities:
John provides consulting services in the areas of Lean and Manufacturing Skills for Success.
Background:
John is a manufacturing professional. He is experienced in front line supervision and has worked up to the executive offices as the VP of Operations. Forty years of proven results across a broad spectrum of profit-oriented processes qualifies him as a Advanced Manufacturing Consultant.
He has a servant leadership style with a passion for leading and developing people. Whether it's the development of material blends that lead to cost savings and reduced environmental impact, new process development that earned him Menasha Corporation's Presidential Award for Excellence or procedural developments that provide a safer and leaner work environment, the result come by way of developing the team and empowering them to sustain the savings, leaving the organization stronger as a result. The practical application of logical problem solving and statistical techniques are hallmarks of his style.
John earned his Management Degree from the University of Cincinnati and has held Operations and Engineering positions at global packaging firms: 20 years with Menasha/Orbis Corporation and five year stints with Graham Engineering and Huhtamaki Americas.  He also has experience in automotive and consumer goods custom manufacturing. He takes and inside out approach to cost savings. His deep understanding of manufacturing cost variance, sources of waste and plant processes gives him a unique perspective on problem solving. He knows his way around a P and L statement.
During his 20 year career at Menasha/Orbis John developed an ISO 9001 certified quality management system and lead the transition from a Quality Control system to an integrated Quality Management/Lean Manufacturing process. Additionally, Project Management, procurement through operator training, integrated with the manufacturing team provided value added to the commercialization of automated injection and structural foam molding work centers.
Although raised in the city, John has developed a liking for the outdoors and enjoys camping, fishing, kayaking and riding his bicycle.  John is most proud of his greatest accomplishment a 35 year marriage and three children of which anyone would be proud. 
Skills & Expertise:
Lean Six Sigma
Leadership
Management
Organizational Effectiveness
Manufacturing
Finance
Process Improvement
Problem Solving 
Quality Management and Control 
Project Management
Operations 
Training
Lean Manufacturing