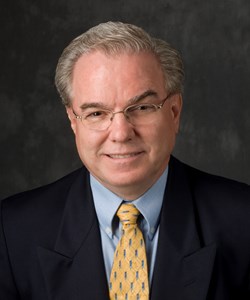 Jim Handy
Senior Industry Advisor, Central-West Indiana
317-679-6769
Responsibilities:
Jim is the Senior Industry Advisor of Central-West Indiana for Purdue MEP. He works with organizations throughout the central-west portion of the state to provide consultation, coaching/mentoring, training, and technical assistance services. Through the complete offering of Purdue MEP services, Jim delivers high-value, cost-effective solutions to drive improvement, streamline processes, spur growth, and ultimately increase competitiveness. 
Jim is able to help organizations identify opportunities and prioritize the best approach for cost-effective solutions to make improvements in the short term as well as the long term. He assesses where an organization is currently and proposes opportunities for improvement building on the current strengths.
Background:
Jim has over 25 years of experience in manufacturing management in both large and small corporations. He has worked in a variety of industries including plastic extrusion, automotive exhaust systems, door hardware, and automated assembly equipment. His manufacturing experience includes manufacturing supervision, manufacturing engineering, plant management, and project management. Jim also has 15 years of business development/account management in organizational consulting. Jim is a certified Lean Enterprise Instructor. He holds a bachelor's degree in Industrial Technology from Indiana State University and a master's degree in Public Administration from Indiana University.
Skills & Expertise:
Manufacturing Management 
Lean Manufacturing 
Leadership 
Management 
Engineering 
Project Management