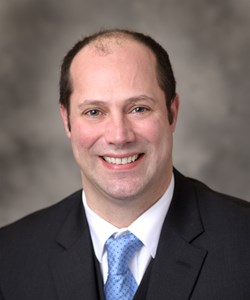 Jeremiah Sinks,
Workforce Development Specialist
317-275-6810
765-414-7867
Responsibilities:
Jeremiah provides Lean, Quality, Six Sigma and Safety training in public workshops as well as onsite at manufacturing locations across Indiana.
Background:
Jeremiah has 15 years' experience in automotive, mining and construction industries. His background includes Continuous Improvement training & Implementation, Quality System Development, Project & Contractor Management, and Senior Management Development for daily operations and culture building; including the managerial functions of Human Resources, Operations Plant Management, Purchasing, Maintenance & Reliability, Training, and EHS. Jeremiah has achieved more than $130m in realized cost down to produce through his LEAN implementations thus far in his career. 
Skills & Expertise:
LSSBB (Lean Six Sigma Black Belt)
Lean Implementer
IATF/ISO QLA (Quality Lead Auditor)
OSHA Authorized Trainer for General Industry
MSHA Authorized Trainer
Operations Management
International Quality & Supply Chain Management
Purchasing Management
Health & Safety Management
Continuous Improvement Management
Contractor Management