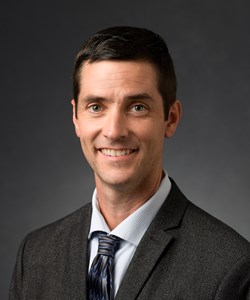 Jeff Frost
Senior Industry Advisor, Northeast Indiana
317-363-2289
Responsibilities:
Jeff is the Senior Industry Advisory of Northeast Indiana for Purdue MEP. He works with organizations throughout the northeast corridor to provide trusted consultation, coaching/mentoring, training, and technical assistance services. Through the complete offering of Purdue MEP services, Jeff delivers high-value, cost-effective solutions to drive improvement, streamline processes, spur growth, and ultimately increase competitiveness. Jeff is adept at using his past manufacturing background and experience to identify opportunities that uniquely fit each organization's current and future challenges.
Background:
Jeff has 20 years of manufacturing experience most recently as vice president of operations and logistics but has also served as a supply chain manager, quality manager, safety manager, operations group leader, and many front-line logistics and operations supervision roles. Jeff has also served as a Lean project manager, running complex projects that created large savings and efficiencies gains for the corporations he served. Jeff's experience has spanned working in both large Fortune 500 companies, as well as small to mid-size companies.
His manufacturing experience has included: manufacturing supervision, supply chain management, plant management, quality management, safety management, manufacturing engineering, and project management.
In addition to the manufacturing leadership background, Jeff is trained and certified in Lean Six Sigma. He has served as project leader, project champion, and executive sponsor for multiple continuous improvement and operational excellence projects. Jeff graduated from Purdue University with a Bachelor of Science degree in Economics.
Skills & Expertise: 
Change Management
Project Management
Organization Management
Creative Thinking/Innovation
Supply Chain Optimization
Quality Management
HR/Labor/Workforce Development
Leadership
Facility Layout
Inventory Optimization
Operations Planning/Scheduling
Talent Management
Coaching and Development
Capital Utilization