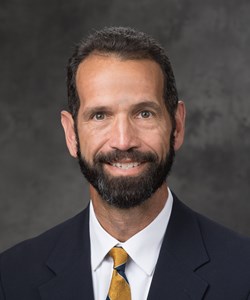 Gene Jones,
Senior Services Manager - Cybersecurity and Defense
765-496-7802
703-639-7068
Responsibilities:
Gene is our Manufacturing Business Development Consultant. In this role, he provides leadership, client engagement, and project management for the Defense Manufacturing Assistance Program (DMAP).  
Background:
Gene comes to us from Purdue's VACCINE (Visual Analytics for Command, Control, and Interoperability Environments) Center, where he served as Managing Director for the past year. Previously, Gene worked for Caterpillar for several years as a New Product Introduction Team Lead. Gene served our country for most of his career as an officer with the Navy, having served on three different submarines. He holds a Master's degree in Engineering Management from Old Dominion University, a Master's degree in Management for Organizational Effectiveness from Marymount University, and a Bachelor's degree in Applied Science from the U.S. Naval Academy.
Skills & Expertise: 
Technical project management
Leadership
New product introduction
Business development
Change management 
Defense manufacturing