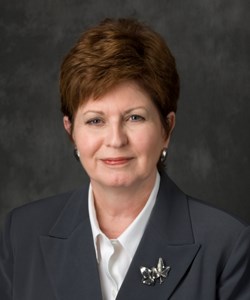 Dietra Rosenkoetter
Senior Industry Advisor, Northern Indiana
317-491-0691
Responsibilities:
As Senior Industry Advisor, Dietra cultivates clients and manages projects in Northern Indiana. For the past 20+ years, she has worked with organizations on behalf of Purdue MEP to provide trusted consultation, coaching/mentoring, training, and technical assistance services. Through the complete offering of Purdue MEP services, Dietra delivers high-value, cost-effective solutions to drive improvement, streamline processes, spur growth, and ultimately increase competitiveness. In addition, Dietra actively collaborates in the development of new products and services at Purdue MEP and has successfully partnered with a local EDC to create a training network model. 
Background:
Prior to joining Purdue MEP, Dietra was employed by a quasi-government organization, the Indiana Business Modernization and Technology Corporation (BMT), serving initially as the Machine Tool Industry Program Manager, and ultimately as Vice-President of External Relations. During that time, she launched and facilitated three machine tool task forces and several lean networks. Dietra also held positions in R & D, engineering, HR, and marketing in the machine tool and medical diagnostic equipment manufacturing arenas.
Dietra holds a B.A. degree in Journalism from Purdue University.
Skills & Expertise: 
Connecting Clients to Solutions
Networking
Listening
Evaluating Client Needs 
Leadership
Manufacturing 
Client Development