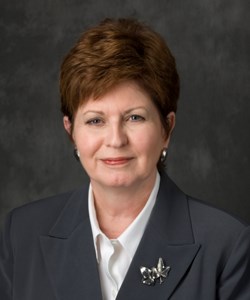 Dietra Rosenkoetter
Senior Industry Advisor
317-491-0691
Responsibilities:
As Senior Industry Advisor for Purdue MEP, Dietra cultivates clients and manages projects in Northern and Central Indiana.  She works with organizations to provide trusted consultation, training, and technical assistance services. Through the complete offering of Purdue MEP services, Dietra delivers high value, cost effective solutions to drive improvement, streamline processes, spur growth, and ultimately increase competitiveness.
Background:
She has over 25 years of experience in the manufacturing arena (machine tool and medical diagnostic equipment) serving in R & D, engineering, and marketing capacities.
Dietra is a graduate of Purdue University.
Skills & Expertise: 
Connecting Clients to Solutions
Networking
Listening
Evaluating Client Needs 
Leadership
Manufacturing 
Client Development