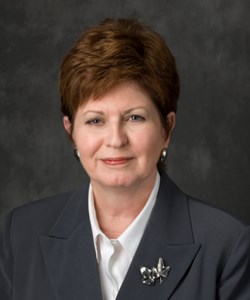 Dietra Rosenkoetter,
Senior Industry Advisor
317-275-6810
317-491-0691
Responsibilities:
As Senior Account Manager for Purdue MEP, Dietra cultivates clients and manages projects in Northern and Central Indiana.
Background:
She has over 25 years of experience in the manufacturing arena (machine tool and medical diagnostic equipment) serving in R & D, engineering, and marketing capacities.
Dietra is a graduate of Purdue University.
Skills & Expertise: 
Connecting clients to solutions
Networking
Listening
Evaluating client needs 
Leadership
Manufacturing 
Client development