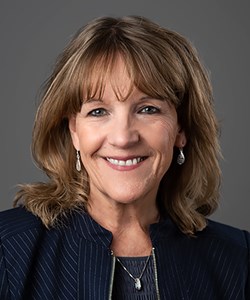 Cindy Farrer
Senior Services Manager, Quality & Supply Chain
317-275-6810
317-366-2772
Responsibilities:
Leveraging her extensive industry experience, Cindy coaches, mentors, and advises Purdue MEP clients on all aspects of Supply Chain Management / Optimization and QMS strategy (leadership, implementation, and maintenance of existing QMS certifications) and related tools and techniques. She is also responsible for designing and maintaining existing simulations, training, and consulting materials for those topics and manages our QT9 Quality Management System.
Background:
Cindy has extensive global leadership experience in manufacturing and supply chain, spanning a variety of roles – across companies including Allegion, Ingersoll Rand, Delphi Automotive Systems, and General Motors, prior to joining the Purdue MEP in October 2023. Most recently, she served as Senior Vice President of Global Operations and Integrated Supply Chain for Allegion, overseeing Allegion's 30+ global manufacturing operations and supply chain, with plants and a supplier base across the Americas, Europe, and Asia. This includes strategies and processes to advance supply chain design and resiliency, footprint, lean and factory automation, ESG, organizational development, and health and safety of Allegion's 11,000+ employees.
Highly involved in her community, Cindy served as chairman of the board for Habitat for Humanity of Greater Indianapolis in 2020. More recently, she was elected to the Board of Directors for the National Association of Manufacturing (NAM) for the 2023 term.
Cindy graduated from Purdue with both Bachelors and Masters degrees in Industrial Engineering. Purdue honored Cindy by inducting her into the Purdue Cooperative Education Hall of Fame in 2014 and as Outstanding Industrial Engineer in 2020. As a mother of four daughters, a female executive, and someone who has worked to inspire other women in manufacturing, Cindy was honored by The Manufacturing Institute as an inaugural STEP Ahead Award winner in 2013. 
Skills & Expertise:
Global Procurement / Supply Chain
Supply Chain Design / Risk Management
Manufacturing / Operations Management
Lean / Operational Excellence
Six Sigma and Lean Six Sigma Black Belt
ESG Strategy and Deployment
Industry 4.0
M&A Due Diligence and Integration
Environmental Health and Safety Management
Employee Engagement, Attraction, and Retention
Strategic Planning
ISO9001:2015 Lead Auditor Certified (Exemplar)
Quality Management (Exemplar)
Auditing Management Systems (Exemplar Global AU)
Leading Audit Teams (Exemplar Global TL)
ASQ Six Sigma Black Belt (2009), ASQ CMQ/QE (2008)