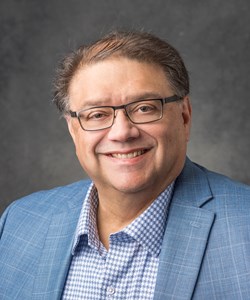 Art Thomas
Director of Business Development
317-275-6810
Responsibilities:
Art is the Director of Business Development for Purdue MEP. As the leader of our business development/industry advisory practice, Art provides the team with the resources and support needed to develop and deliver transformational solutions to manufacturing clients across the state of Indiana helping to solve their most pressing business imperatives and optimize their financial and operational performance.
Background:
Art has 30 years of manufacturing experience as vice president of operations, lead service manager – productivity (Purdue University), plant superintendent, manufacturing manager, quality manager, lead quality auditor, metrology lead technician, and inspector. Prior to his current role, Art was a senior industry advisor with Purdue MEP specializing in the food and beverage manufacturing sector.
During Art's career, he has worked with over 100 different companies including businesses within the following industries: logistics/distribution, medical device manufacturing, food manufacturing, farming, meat packing, automotive, aerospace, custom manufacturing, specialty service, and mass production.
Art has a degree in Interdisciplinary Engineering from Purdue University, a Master of Business Administration from Indiana University Kelly School of Business, and a Bachelors in General Bible Studies. He also is a certified Purdue Six Sigma Black Belt.
Skills & Expertise: 
Capital Utilization
Project Management
Productivity Improvement (Lean, Kata, etc.)
Creative Thinking/Innovation
Supply Chain Optimization
Quality Management Systems
Control Engineering Processes
HR/Labor/Workforce Development
Leadership
Facility Layout
Inventory Optimization
Operations Planning/Scheduling