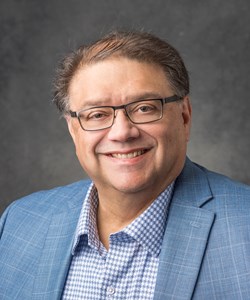 Art Thomas
Senior Industry Advisor, Food & Beverage
317-275-6810
Responsibilities:
Art is a Senior Industry Advisory for the Food and Beverage Manufacturing market sector. He works with organizations throughout the state of Indiana to provide trusted consultation, coaching/mentoring, training, and technical assistance services. Through the complete offering of Purdue MEP services, Art delivers high-value, cost-effective solutions to drive improvement, streamline processes, spur growth, and ultimately increase competitiveness. Art enjoys focusing on implementation and measuring results.
Background:
Art has 20 years of manufacturing experience as Director of Operations, Lead Service Manager – Productivity (Purdue University), Plant Superintendent, Manufacturing Manager, Quality Manager, Lead Quality Auditor, Metrology Lead Technician and Inspector.
During Art's career, he has worked with over 75 different companies including businesses within the following industries: logistics/distribution, medical device manufacturing, food manufacturing, automotive, aerospace, custom manufacturing, specialty service, and mass production.
Art has a degree in Interdisciplinary Engineering from Purdue University, Master of Business Administration from Indiana University Kelly School of Business, and a Bachelors in General Bible Studies. He also is a certified Purdue Six Sigma Black Belt.
Skills & Expertise: 
Capital Utilization
Project Management
Productivity Improvement (Lean, Kata, etc.)
Creative Thinking/Innovation
Supply Chain Optimization
Quality Management Systems
Control Engineering Processes
HR/Labor/Workforce Development
Leadership
Facility Layout
Inventory Optimization
Operations Planning/Scheduling