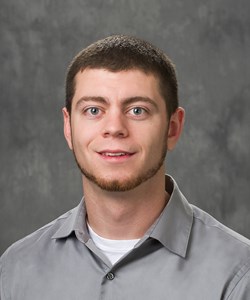 Aaron Bailey
Lead Software Services Specialist
765-242-0696
765-242-0696
Responsibilities:
Aaron Bailey joined the Purdue Technical Assistance Program in 2015. As a Salesforce Certified Platform Developer and Salesforce Certified Administrator, Aaron's responsibilities include CI/CD (Continuous Integration/Continuous Delivery) for the Purdue University Manufacturing Extension Partnership (MEP) and occasional Salesforce consulting work within the University and other NIST MEP centers.
Background:
Aaron started his career at S&S Programming in Lafayette, IN, where he performed CI/CD for a number of tools including a custom accounting tool and swine genetics software.
Aaron is a graduate of Kaplan University, earning a Bachelor of Science in Application Development in 2011.
Aaron also served 12 years in the United States Army Reserve as an Intelligence Analyst (35F).
Skills & Expertise:
Salesforce Development
Salesforce Administration
Hardware Configuration
Network Administration
Database Administration
Desktop Support