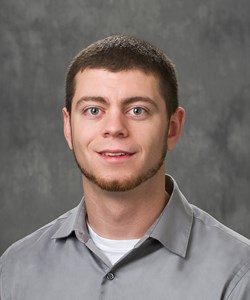 Aaron Bailey
IT Application Developer
317-275-6086
Responsibilities:
Aaron Bailey is an Application Developer for the Purdue Technical Assistance Program and Assistant Information Technology Specialist for the Purdue Manufacturing Extension Partnership (MEP). Aaron's responsibilities to the MEP include network administration, user support, hardware support and Salesforce.com administration.
Background:
Aaron has over five years of experience in user-friendly software design. As an Application Developer for S & S Programming, INC. in Lafayette, IN, Aaron developed software for a variety of uses, from Accounting to Swine Genetics.
Aaron is a graduate of Kaplan University, earning a Bachelor of Science in Application Development in 2011.
Aaron has also been a proud member of the United States Army Reserve for more than 11 years.
Skills & Expertise:
Application Development
Hardware Configuration
Network Administration
Database Administration