Energy Efficiency & Sustainability
Our vision is to create sustainable, competitive businesses that succeed with the Triple Bottom Line: People, Planet, and Profit.
In today's competitive environment, applying sustainable practices and using energy wisely can provide a competitive advantage and maximize profit. Purdue Manufacturing Extension Partnership designed Sustainability & Energy Efficiency (SEE) services to help companies improve processes and develop energy management practices through workshops, on-site training, awareness events, implementation, and consulting services.
Our Program Helps Businesses:
Develop internal capacity while sustaining productivity
Establish long-term energy saving strategies
Increase your energy efficiency & reduce your energy costs by up to 20%
Reduce your GHG emissions & carbon footprint
Minimize solid waste costs through source reduction & innovative solutions
Strengthen your understanding and awareness of renewable energy
Implement industry best practices to gain a competitive edge
Sustainability and Energy Efficiency Services include:
Training
Carbon Footprint Mapping
Demand Management
Dumpster Dive™
Energy & Sustainability 101
Internal Energy Auditor
ISO Standards

ISO 14001 Environmental 
ISO 50001 Energy

Sustainable Manufacturing
Sustainability Marketing
Technology Specific

Compressed Air
Lighting
Process Heating
Pumps & Motors

WASTE Stream Mapping Application-based
Assessments
Energy Audits
Feasibility Analyses

Boiler MACT
HVAC/Mechanical
LEED
Rainwater Harvesting
Strategic Sustainability Consulting Services
Sustainability Assessment
Strategic Sustainability Planning
Sustainability Awareness Training
Ongoing Sustainability Technical Assistance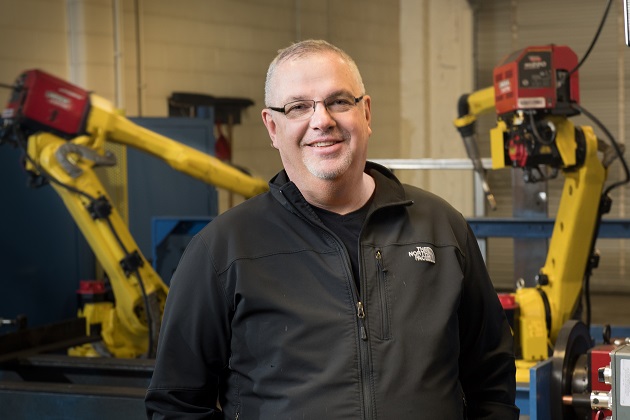 "We were staggered by the results, both in knowledge gained and money saved. Purdue instructors were extremely knowledgeable about strategies that would benefit the company."
Jay McCullough
President
Innovative Fabricators Inc.
Click here to read IN-Fab's success story.