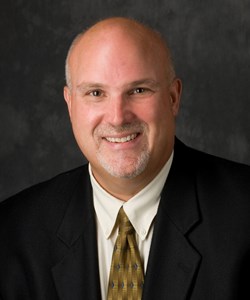 L. David Snow
Senior Executive Director
317-275-6810
317-945-3099
Responsibilities:
L. David Snow is the Senior Executive Director of Purdue Manufacturing Extension Partnership.
In June 2005, David became the Director of the Indiana NIST MEP (National Institute of Standards and Technology – Hollings Manufacturing Extension Partnership) Center hosted by Purdue University. Leveraging the strength of Purdue's brand and resources, his team has led the Center's growth from a $2M to $11M annual budget, from 7FTE to over 35 in 2022. To date, the Center's manufacturing clientele have reported over $5.69 billion in lifetime economic impact. The program entered its second decade in July 2015 with an asset base prepared to serve through 2025.
Background:
David has over 35 years of experience in advanced airborne military electronics, space propulsion systems, and airborne ordnance manufacturing. Most recent endeavors revolve around manufacturing technology, quality management systems, technology transfer, and program management as tools of economic development for the state's manufacturing sectors.
David holds a Bachelor of Science degree in Manufacturing Technology from Indiana State University.
Skills & Expertise:
Manufacturing
Quality Management Systems
Technology Transfer
Program Management
Economic Development 
Airborne Military Electronics
Leadership Management
Space Propulsion Systems