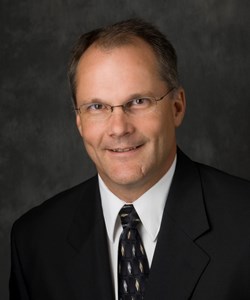 Jon Coy
Director of Manufacturing Services
765-496-4017
317-374-6928
Responsibilities:
Jon is responsible for the Center's manufacturing services including delivery of training and consulting, new product development, quality systems, center performance measures, and related data management systems
Background:
Jon has over 30 years of experience in advanced manufacturing environments. His background includes positions as Senior Manager in the areas of supply chain, manufacturing, and service with Stanley Security Solutions in Noblesville, IN. He also has experience as a Senior Engineer with integrator.com and has completed manufacturing automation projects for customers throughout Indiana.
During his time with Delco Remy in Anderson, IN, Jon held positions as Senior Project Engineer, Team Leader, and Technical Training Supervisor. Jon is also a registered Professional Engineer in Indiana. Jon has experience as an instructor for the skilled trades apprentice program and he has also instructed Digital Fundamentals at the Purdue University Statewide Campus in Anderson. Jon graduated from Purdue University with a Bachelor of Science degree in Electrical Engineering Technology and a Master of Science degree with the College of Technology at Purdue University.
Skills & Expertise:
CNC
Continuous Improvement
Data Collection and Analytics
Electrical Engineering
Engineering 
Hydraulics
Inventory Management
Leadership
Manufacturing
Lean Manufacturing
Manufacturing Automation
Manufacturing Engineering
Manufacturing Operations
Materials Management
Personnel
PLC
Pneumatics
Problem Solving
Process Control
Process Engineering
Purchasing
Quality Systems
Quality
Recruiting
Robotics
Salesforce CRM
SAP
Service and operations management 
SPC
Supervisory Skills
Supply Chain
Systems Integration
Technical Support
Vision Systems