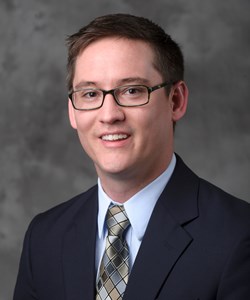 James Stratton, PhD.
Manager Technical Assistance Program
765-494-9135
217-232-2127
Responsibilities:
Jim is responsible for managing the 40-hour faculty assistance projects within the Technical Assistance Program. In order to advance our mission and serve the manufacturing sector of Indiana, up to 40 hours a year of assistance is available from Purdue to businesses throughout the state of Indiana. This assistance is to address an acute need with a discrete solution. The need may be to determine what to fix, how to fix it, where to start, or where to go. The solution may take the form of guidance, analysis, or validation. Projects are carried out in a professional and confidential manner; we strive for accuracy and quality in all we do.
Background:
Jim obtained his Bachelor of Science degree from Eastern Illinois University in Engineering Technology, where he focused in industrial automation. Jim's graduate studies at Purdue University were a continuation of his interests in the manufacturing industry, where he obtained a Master of Science, as well as a Ph.D., in Mechanical Engineering Technology. 
Skills & Expertise:
Technology adoption practices
Industrial automation (PLC configuration and programming, hardware installation)
Manufacturing processes (specification, troubleshooting, operation)
Flexible Hybrid Electronics