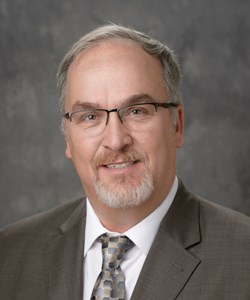 Griffith Maupin,
Senior Services Manager - Productivity and Continuous Improvement
317-275-6810
Responsibilities: 
Griffith is our Senior Services Manager for Productivity and Continuous Improvement, providing client companies across Indiana high value, affordable solutions to their value stream opportunities.
Background:
Griffith earned his BS in Mechanical Engineering from Purdue University and his MS in Engineering Management from Marquette University. He has spent most of his 32 years of manufacturing experience with Harley-Davidson Motor Company, along with working for Honda of America, Manufacturing and Allied Recreation Group (currently REV Recreation Group). During those years, he held positions as Engineering Coordinator, Senior Mfg. Engineer, Program Lead, Project Engineer, Lean Production Systems Manager and Director of Operations. Griffith previously served as the Technology Adoption Manager for Purdue MEP.
Skills & Expertise: 
Lean Six Sigma Master Black Belt (SigmaPro)
Lean Deployment

Value Stream Mapping and Modeling
Cultural Transformation
Production Leveling, Pull Systems, Flow, Cellular, Visual Management
Takt Management
Quality at the Source, Process Capability

Project Management for Product and Process Development

Chrome (President) Award (Harley-Davidson)
Cruise-Drive transmission Design and Development

Operations Management
Hoshin Kanri (Policy Management)